The Goyder Institute has recently published the results of the research project "A decision framework for selecting stormwater management interventions to reduce fine sediments and improve coastal water quality". Funded by the Department for Water and Environment (DEW), the project was led by Dr Baden Myers of the University of South Australia and involved researchers from Flinders University, SA Water and The University of Adelaide.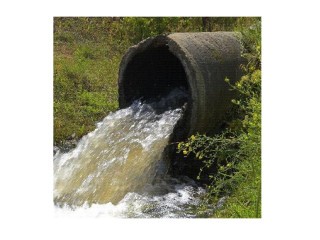 Despite improvements in the quality of water flowing into St Vincent Gulf from coastal Adelaide in recent years, fine (< 63 μm) sediment inputs from urban runoff continues to be a concern.
The project has produced a spreadsheet-based framework that can support state and local government decisions on where and how best to invest in urban water management solutions across Metropolitan Adelaide to remove fine sediment from stormwater runoff in the short-term. This was developed following consultation with government agency staff and a variety of local government representatives.
The framework considers key sources of fine sediment and appropriate interventions, and then determines the relative risk of a catchment for the generation of fine sediment. It can be used to assess one catchment but is more ideally suited to comparing the risks of several, where those with the highest weighted score are those with the highest risk for sediment export.
Beyond immediate use in supporting the prioritisation of investment into urban stormwater quality management interventions, the framework has also identified a number of data gaps and made several recommendations as to how to improve local understanding of fine sediment sources and measures to reduce sediment transport to Adelaide's coastal waters. The key recommendations were:
To develop a greater understanding of fine sediment sources on a finer spatial and temporal scale which would enable greater precision in elucidating which landuses within a catchment contribute to the fine sediment load and when these contributions take place. Measurements of size fractioned sediment inputs at a sub catchment level would be of the highest value.
To initiate a process of fine sediment source tracking which could be key to precisely determining fine sediment sources and, by extension, enabling well targeted and effective management interventions.
To conduct ongoing monitoring to improve local understanding of intervention performance, based on the limited available data on the performance of intervention measures. For example, monitoring could be included as an eligibility requirement for applying for state government funding for intervention measures in future infrastructure grant initiatives. Two key types of intervention were identified as warranting closer attention: bioretention measures and street sweeping.
The full report can be read here. For more information, contact the Goyder Institute for Water Research through enquiries@goyderinstitute.org